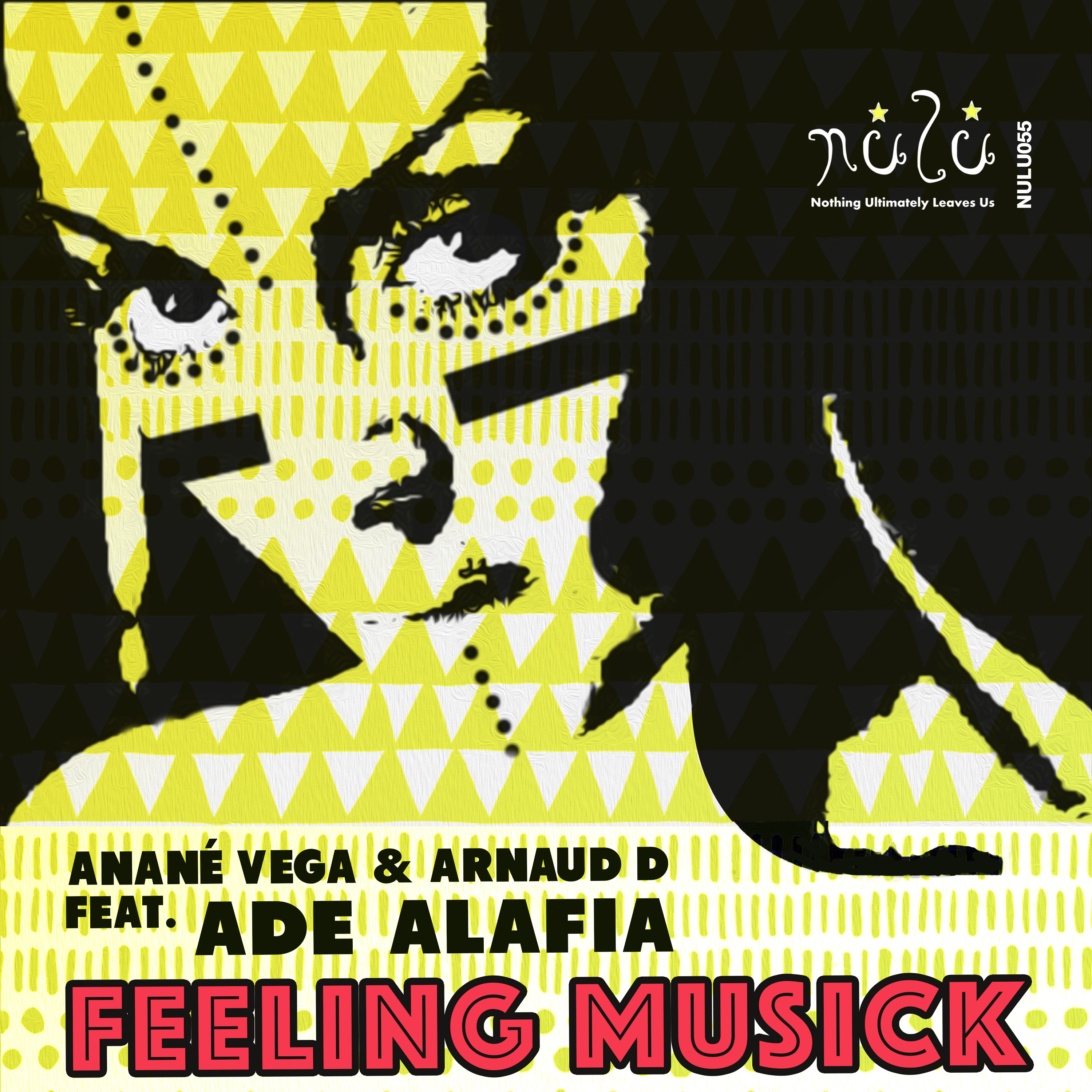 "Feeling Musick" is not just a track but an emotion coming from the soul, destined to be a soundtrack for the world of Nulu. Sentiments coming from Nulu label owner Anané Vega combined with Arnaud D and the ferocious & powerful voice of Ade Alafia create a track with a feeling and a message. It was already a big success released on Nulu (Original Mix) for the compilation "Nulu Movement" ADE Edition…appreciated, charted and played from reference Dj's worldwide.
The taste of the upcoming summer brings us the full project versions containing to the original mix, the Rework and Dub version by Anané and the remix of Arnaud D. Inside the versions you will find tribes, sinths, keyboards and the powerful voice of Ade that will give you the sensation of togetherness to feel from the heart. Feeling Musick is a message of "earth mamma", rich of personality and soul coming from the artists' skills and passion that will reach inside your soul, making this release the soundtrack of your summer dreams.
Close your eyes and listen.
Produced by Anané Vega & Arnaud D
Lead Vocal: Ade Alafia
Song Lyrics: Ade Alafia
Percussion: Ade Alafia
Additional percussion: Anané Vega
Engineer: Yas Inoue
Recorded at Daddy's Workshop
Mastered by Giacomo Godi @ Supernova's Studios Florence, Italy
Release date PROMO: March 18th – Traxsource Exclusive
Release date All Digital Outlets: April 1th – Beatport – Traxsource – iTunes
Listen the preview: