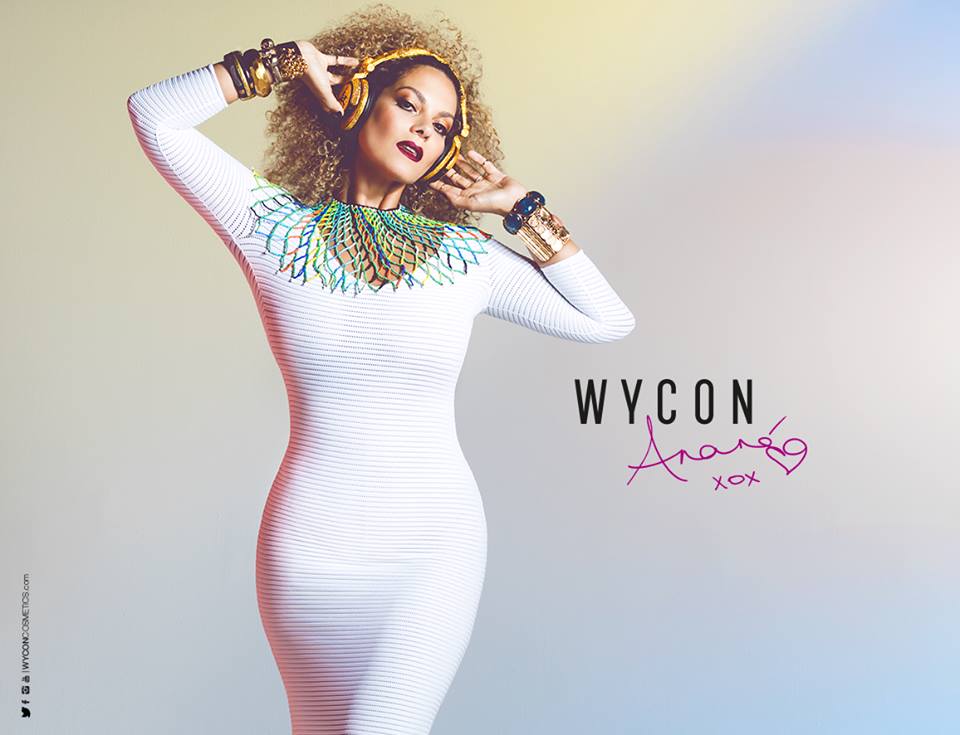 "It is with great honor and excitement that I am able to announce this amazing collaboration with WyconCosmetics called, The Anané Wyconic Collection. Founded in 2009 and with nearly 150 stores nationwide throughout Italy, Wycon is the brand that enhances the beauty of women of all ages and demographics.
This collection represents the strength and courage of an iconic woman, with various eye shadows & lip colors including brushes and a mascara, all colors that I personally selected and that inspire me. A Wyconic Woman's power resonates through her inner beauty, and that's what this collection means to me.
It was Fabio Formisano who reached out to me about this new endeavor he was starting with the company. Fabio has been following my work for some time now and envisioned me as an iconic woman, or as we now can say, a Wyconic Woman of the 21st century. Together with my manager, Christian Mantini, we brought this idea to life.
Earlier in my career, I was signed to Click Models in NYC for many years. I truly thought my modeling days were behind me so I took this opportunity with great honor for many reasons. The most important reason is to demonstrate that as women it is never too late and we are never too old to reach new heights in our lives. Now, I have a platform to share, speak, and exemplify what it takes to be a strong and courageous Wyconic Woman."
BY WYCON:
Eccovi svelata la nostra Donna WYCONIC!
Per aprire il progetto la prima special collection vede coinvolta la famosa artista afroamericana, regina dell'afro e dell'house music ANANÉ.
Donna dotata di carisma e bellezza è oggi tra le artiste più ricercate del pianeta che vanta una carriera da Dj senza paragoni.
Anané è anche responsabile delle sue etichette musicali, Nulu Music e Nulu Electronic, che vantano al proprio interno la presenza di artisti provenienti da tutte le parti dell'Africa, Stati Uniti ed Europa, sostenendo il sound afro elettronico a livello mondiale.
Per scoprire di più… www.wyconcosmetics.com/it/wyconic
#WYCONcosmetics #ShowTheWorldWhoYouAre #WYCONIC #WyconAnane