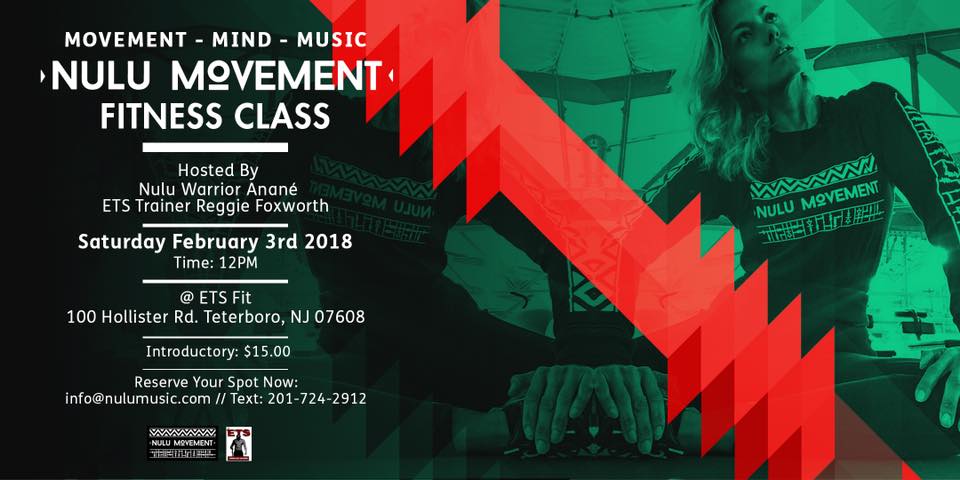 Anané is starting something unique alongside one of the best trainers she's worked with Reggie Foxworth and now is your chance to get healthy in 2018.
Saturday February 3th see you in New Jersey for Nulu Movement Fitness Class, for the body, mind and soul.
Here's your chance to be part of not only a movement but a support group that together we can achieve health and fitness inspired by the music we love.
Please rsvp your space at:
info@nulumusic.com
or 201-724-2912
#MovementMindMusic #NuluMovementFitness #NuluWarriors