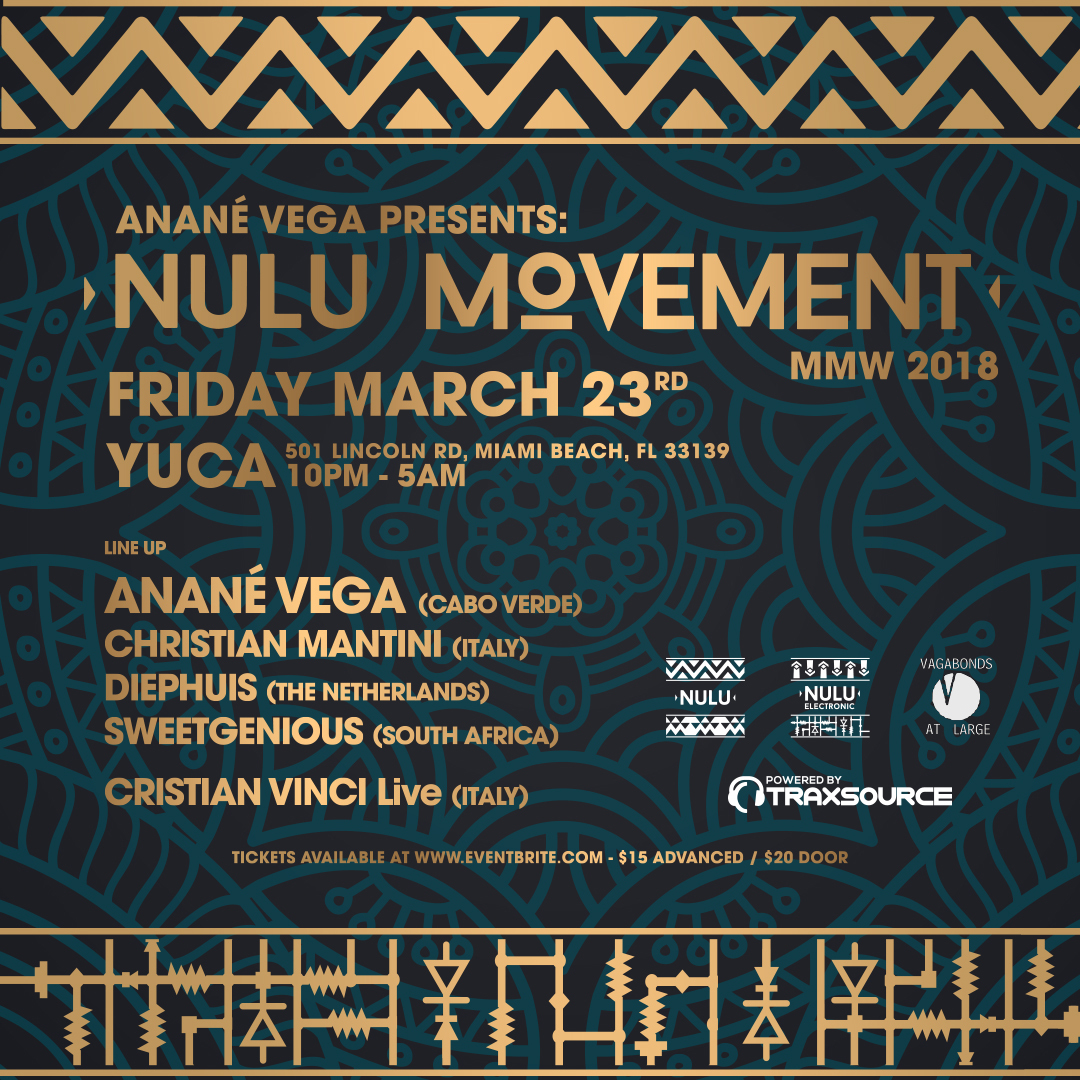 Friday March 23rd / "Nulu Movement" at Yuca / 10pm – 5am
Anané Vega presents "Nulu Movement" bringing together her own labels Nulu & Nulu Electronic to showcase the best music, djs, producers and artists gathering from around the world to represent the sound of what NuLu & NuLu Electronic is.
Come to celebrate 9 years of Nulu Music making people dance from all over the world!!!
_Get your tickets here: http://bit.ly/2I3peZv
_________________________________________________
You can listen to Anané's Nulu Movement radio show:
every Friday on Kaya FM 95.9
9pm – 10pm SA / 9pm – 10pm IT / 3pm – 4pm NY / 12pm – 1pm LA
every Saturday on House FM dot Net
2pm – 4pm UK / 3pm – 5pm IT / 9am – 11am NY / 6am – 8am LA
_________________________________________________
www.ananesworld.com
www.nulumusic.com