NULU "Nothing Ultimately Leaves Us" celebrates 10 Years and prepares to deliver a series of compilations "Past, Present, Future" to commemorate this milestone. The compilations set to be released from March through October in digital format, including a continuous DJ mix from Anané, and a very special vinyl sampler just in time for WMC.
New York City 1997 – A young girl with a one way bus ticket, a bag filled with clothes, $100 and a pocket full of dreams arrived to NYC with a vision to fulfill something special…a dream. Flash forward over twenty years, with the same belief and courage, Nulu celebrates 10 Years. What many dare to dream became a reality for Anane and today for the artists she signs. From Cabo Verde to New York City, a model, dancer, theatre actress, philanthropist, yogi & former Miss Cape Verde she began writing music, producing, singing and traveling the world as lead singer for Grammy winner Louie Vega's Elements Of Life Band representing women and being the voice of strength to be an achiever of your dreams. Her birth name is Ana but to the world she is Anané.
With her story Nulu Music was born, a revolutionary independent record label based in NYC, launched in 2009 by Anane; the musical visionary, founder, owner and creative chief at the helm responsible for pioneering the Afro House sound. Anané's Afro roots and artistic vision was one of the first to introduce this sound to the dance market of Europe and USA, a unique musical genre coming from the African continent bringing to light the heart and the potential of a spiritual style which is now main stream in the music business 8 years later.
While breaking artistic boundaries with the international releases of trailblazing interpretations and melding musical genres while fusing together the indigenous African tribal traditions and rituals, rhythms and melodies, dance and drumming, dialects and chanting with the flair and finesse of New York underground Deep House & Techno elements; creatively pioneering the future of Afro House and Afro Tech.
Nulu is responsible for helping to launch artists' Black Motion, Djeff, and giving an early spotlight to others such as Manoo, Pablo Fierro, DaCapo and many more by having some of their early works showcased in the genre with tracks like "Ubatuba" "Old Times At Barracuda" "Mumi Wango" "Tambuleno" "Barobosi Chant" "Nulu Dance" "Nocawe EP" to name a few that contributed to characterizing the label and giving direction to many unknown artists. It doesn't stop there as Nulu Music continues to have a huge contribution with productions and remixes by legendary artists as Louie Vega, Terry Hunter, Jose Mangual Jr., arriving to its contemporary talents as Dj Angelo, Caiiro, Diephuis, Cristian Vinci, and many more artists you will find when exploring the 10 Years of Nulu compilations and confirming Nulu Music will continue to deliver quality music.
2012 Nulu Electronic was launched, opening its doors to the Electronic world that Anané considers not just as a genre but a container of various musical influences between Afro Tech, House, Deep House, Tech House and Techno.
In 2014 Christian Mantini came on board as Label Manger, with a vast twenty year history and experience in dance music, he helped to refresh an already established and groundbreaking label with new business projections and help further shape Anane's creative concepts, ideas and together develop new projects. With two labels Nulu Movement was introduced as a party created to feature music and artists from both labels Nulu & Nulu Electronic, a night where artists can freely express themselves musically. There is also Nulu Movement Radio, a weekly show airing on House Fm (UK), Kaya Fm (South Africa) and soon on Yammat Fm (Croatia).
Join the celebration and enjoy "10 Years Of Nulu" compilations and vinyl sampler, stay tuned for more info about Winter Music Conference where we are honored to celebrate in partnership with WMC for our 10 Year of Nulu Showcase party March 28 at Faena Hotel, Miami and closing out WMC with our official 10 Year party Friday March 29 at Winwood5thave. Be on the look out as we bring the celebration for 10 Years Of Nulu Music to a city near you.
"Never stop believing, never stop reaching for your dreams"
10 Years Of Nulu "Past Present Future" V.A. on Traxsource

10 Year Of Nulu Past Present Future Mixed by Anané

10 Years Of Nulu "Past Present Future" Vinyl Sampler WMC Miami 2019 /
Available from March 29 at all best record shops worldwide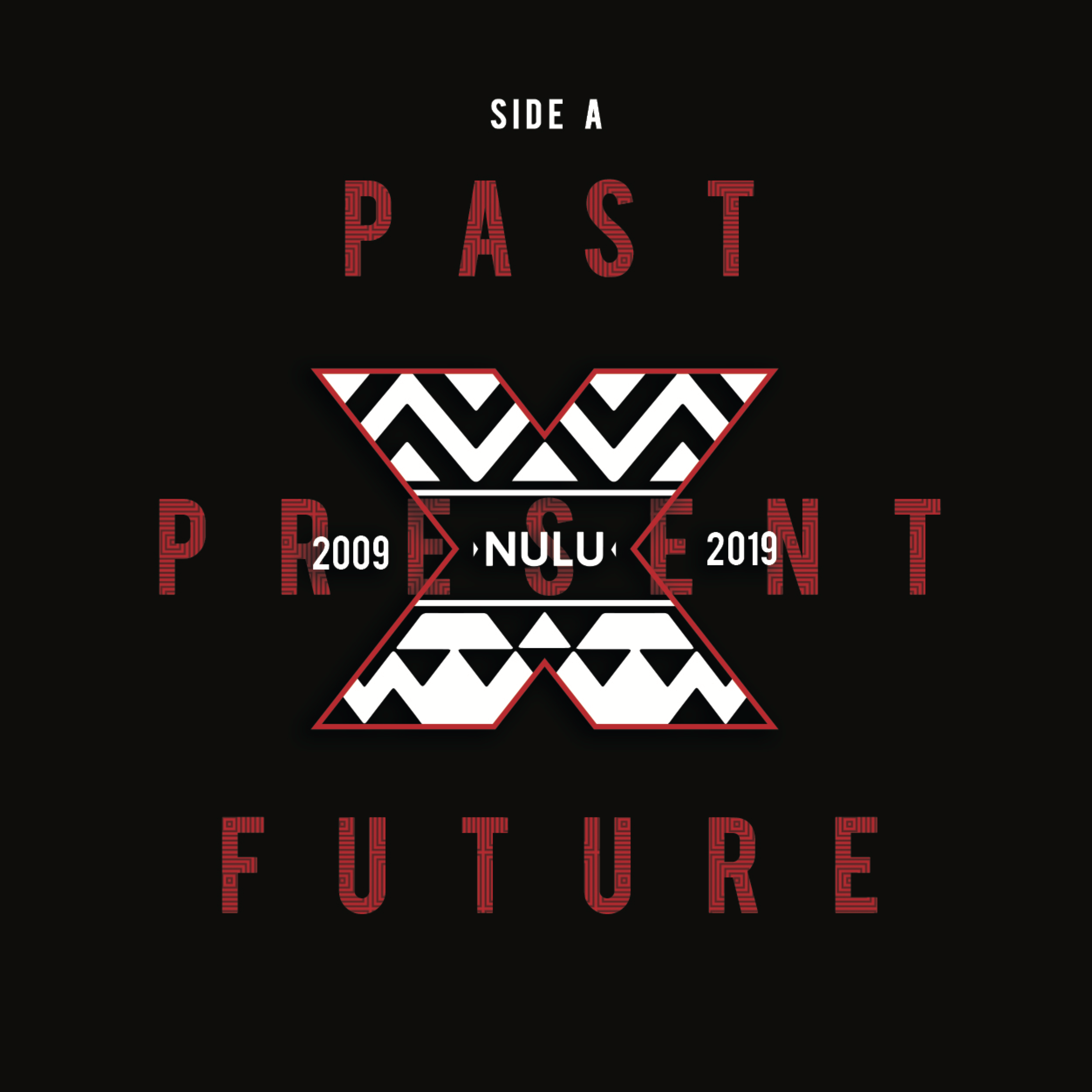 Traxsource LIVE! #215 with Anané Celebrating 10 Years Of Nulu Music

Interview + Dj Mix: Anané Celebrates 10 Years of Nulu Music at WMC 2019 / www.wintermusicconference.com/anane

March 28 WMC Closing Event at Tree Of Live Celebrating 10 Years Of Nulu Music /
Badges available at www.wintermusicconference.com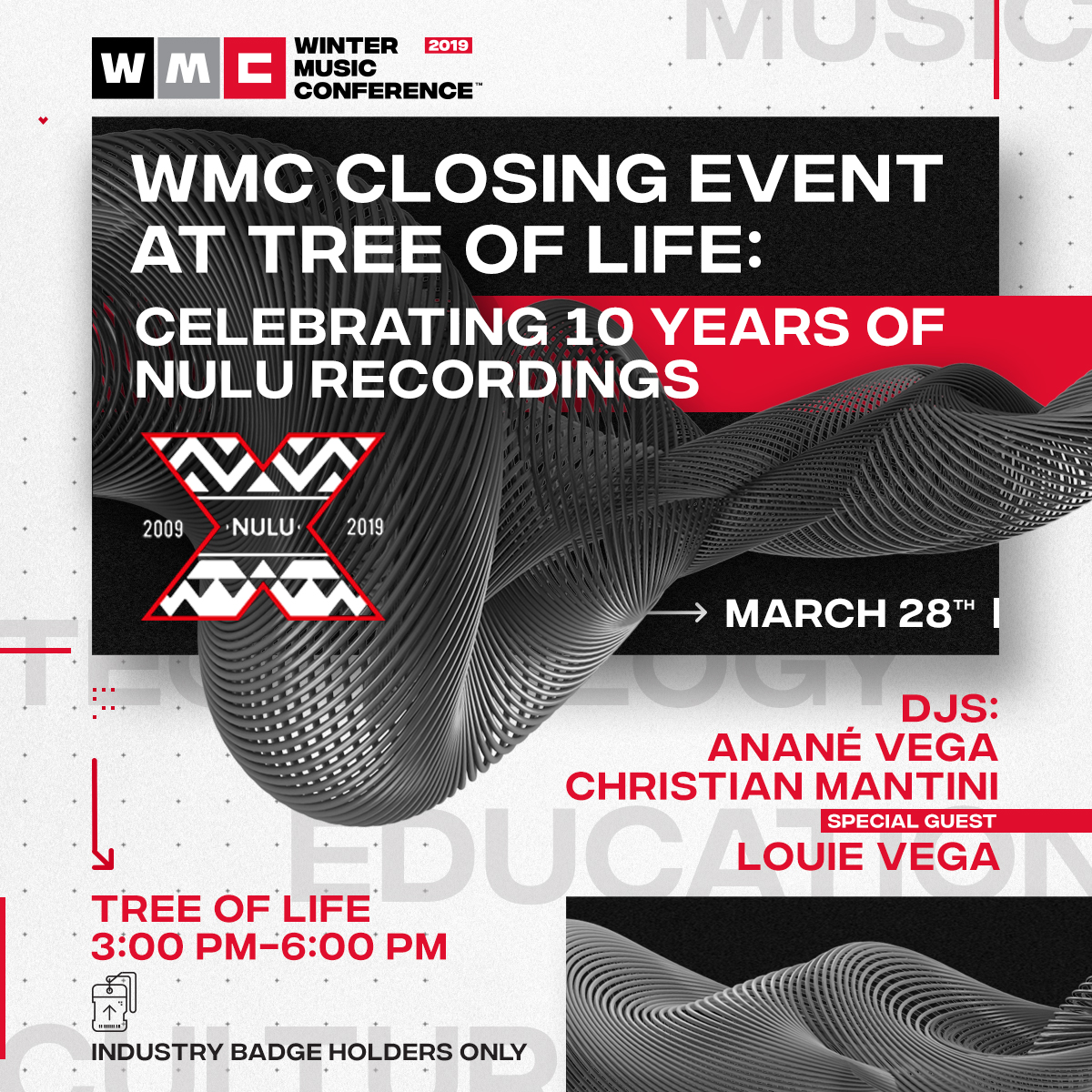 March 29 Anané Presents 10 Years Of Nulu Official Party at 5TH Miami /
Tickets on Eventbrite https://bit.ly/2Jvy5Ib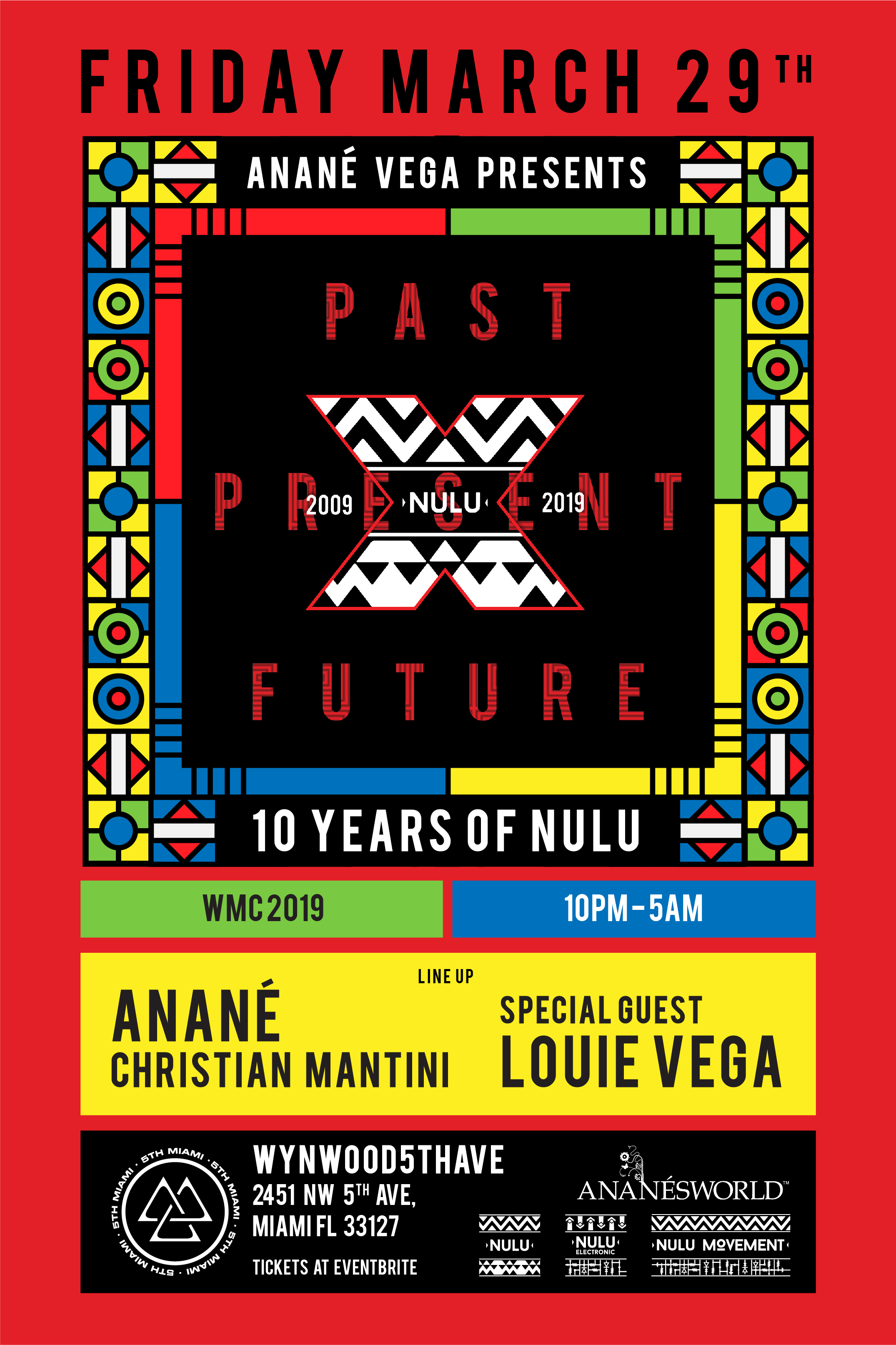 Powered by Anané
Website: www.ananesworld.com
Resident Advisor: www.residentadvisor.net/dj/anane
Soundcloud: www.soundcloud.com/anane-vega
Traxsource: www.traxsource.com/artist/2731/anane
Facebook: www.facebook.com/Ananesworld
Instagram www.instagram.com/ananesworld
Twitter: www.twitter.com/ananesworld
Youtube: www.youtube.com/user/ananesworld
Follow Nulu on:
Traxsource: www.traxsource.com/label/3066/nulu
Beatport: www.beatport.com/label/nulu-music/12789
Facebook: www.facebook.com/nulumusic
Twitter: www.twitter.com/NULUMUSIC
Soundcloud: www.soundcloud.com/nulu-431516024
Youtube: https://bit.ly/2GIOgPx
Follow Nulu Electronic on:
Traxsource: www.traxsource.com/label/13698/nulu-electronic
Beatport: www.beatport.com/label/nulu-electronic/32463
Facebook: www.facebook.com/NuluElectronic/
Twitter: www.twitter.com/NULUMUSIC
Soundcloud: www.soundcloud.com/nulu-electronic
Youtube: https://bit.ly/2GIOgPx
Follow Nulu Movement (Labels Party) on:
Facebook: www.facebook.com/NuluMovement
Instagram: www.instagram.com/nulumovement