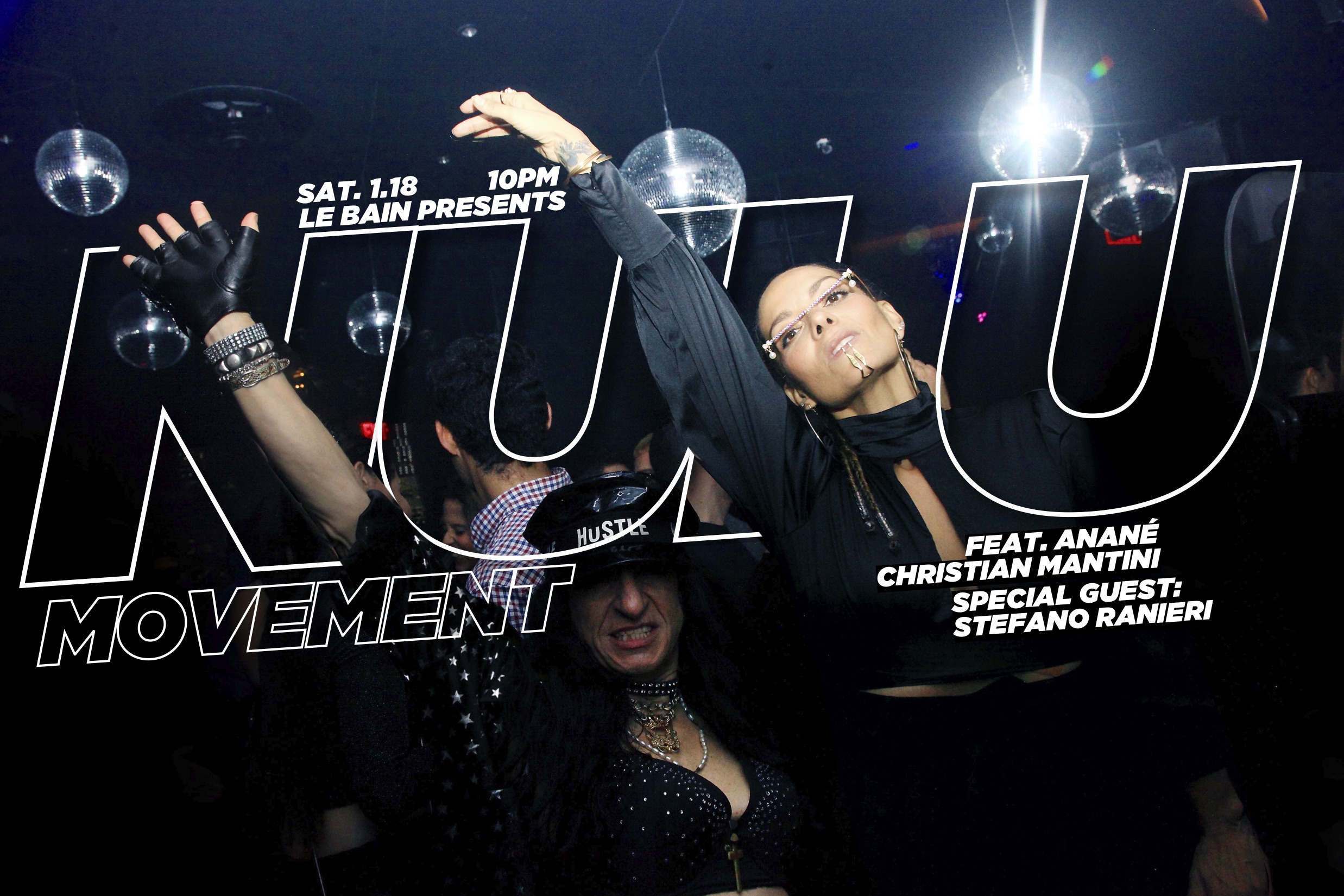 Sat Jan 18 Nulu Movement is back in New York City at Le Bain to celebrate the new year 2020 with Anané, Christian Mantini and special guest Stefano Ranieri from Nulu and Nulu Electronic labels.
Check the link below for more infos.
RA www.residentadvisor.net/events/1366417
FB www.facebook.com/events/1054091811601713/
See you on the dance floor.