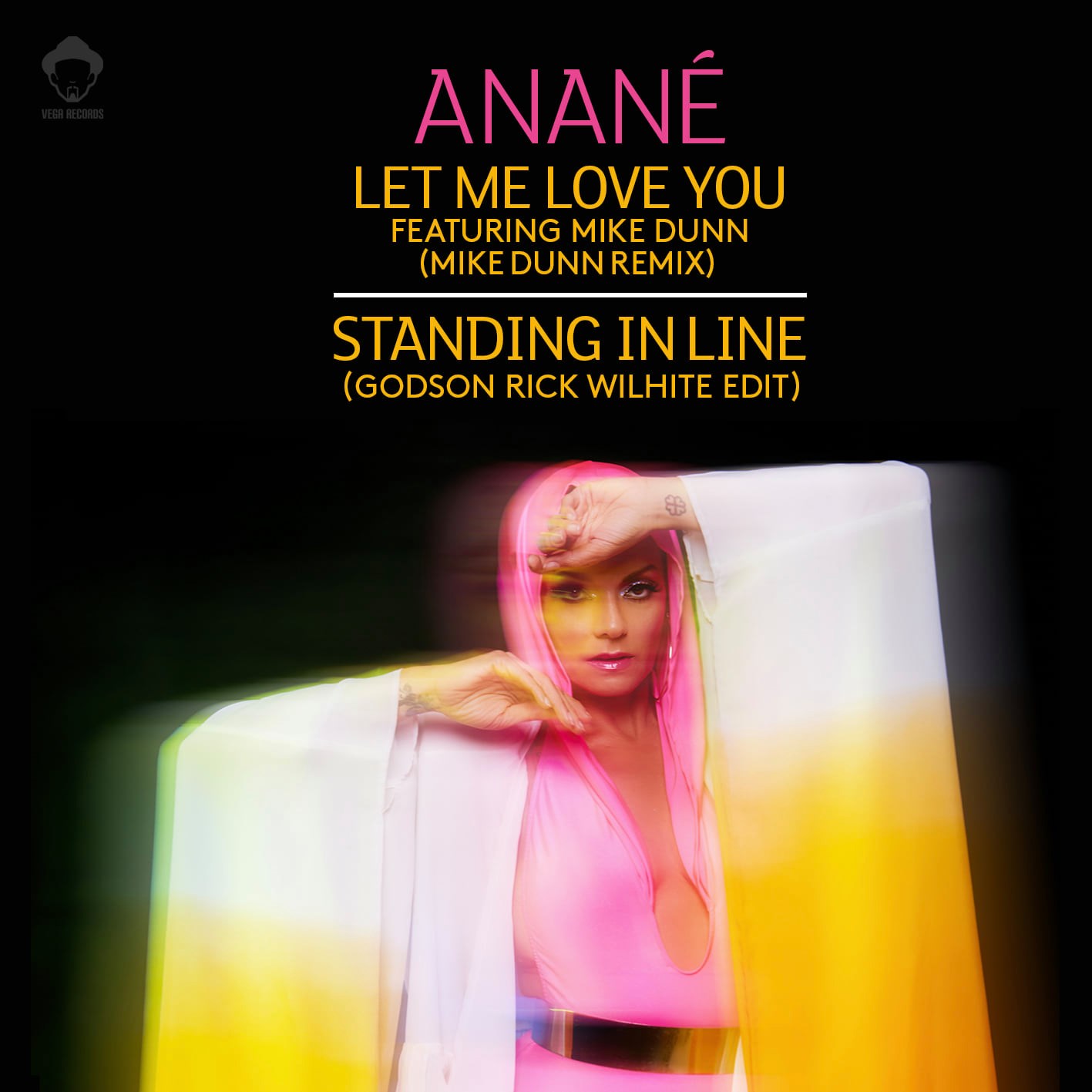 Vega Records is proud to release the remixes and extended mixes of Anané's "Let Me Love You" & "Standing In Line" with unreleased dubbs by the man himself Mr. Mike Dunn and they are unique.
'Let Me Love You' – Anané
(Remixed by Mike Dunn)
Mike Dunn does it again, he delivers a smoking hot Dub with an infectious groove that takes us right into Chitown. The keyboard jazzy riff drives along with Mike Dunn's signature funky baseline unleashing an ultimate dance heater. On the Mike Dunn Blackball Vox MixX, which has already topped charts, he added a new vocal extra ending which compliments Anane's lead. Instrumentals as well for your dancing and listening pleasure. Dj's will knock this one out the box!!! As they say in Chitown 'Beat The Box Mr. DJ'!!!
'Standing In Line' – Anane
(Godson Rick Wilhite Edit)
Rick Wilhite, Detroit native and family member of the Mahogani Music dynasty, has treated this hidden remix of a gem with top class. The long intro is just hypnotizing and has you entranced til that famous drumroll (courtesy of Mr. Pocket Jerard Snell) then Anane's lead enters with the hook telling you the story about standing in line and how it feels within the nightlife world. The song is a remake from one of Anane's favorite iconic New York Nu Wave Bands, ESG. Her take on this Paradise Garage classic along with the Godson Edit will carry on the spirit into 2021!
'Let Me Love You' (Mike Dunn Blackball RemixX) – Anane Featuring Mike Dunn
(Publishing & Writers Credit)
Adeen & C.B. MacCormack (AfroDisc Music)
Remixed by Mike Dunn
Lead & Background Vocals: Anane
'Standing in Line' (Godson Edit) – Anane
(Publishing & Writers Credit)
R. Scroggins / V. Scorggins (Enterprising Scroggins Girls Music) BMI
Special Edit by 'Godson' AKA Rick Wilhite
Lead & Background Vocals: Anane
Photography: Jordi Cervera
Art Direction & Styling: Anane
Make Up: Fatima Arioui