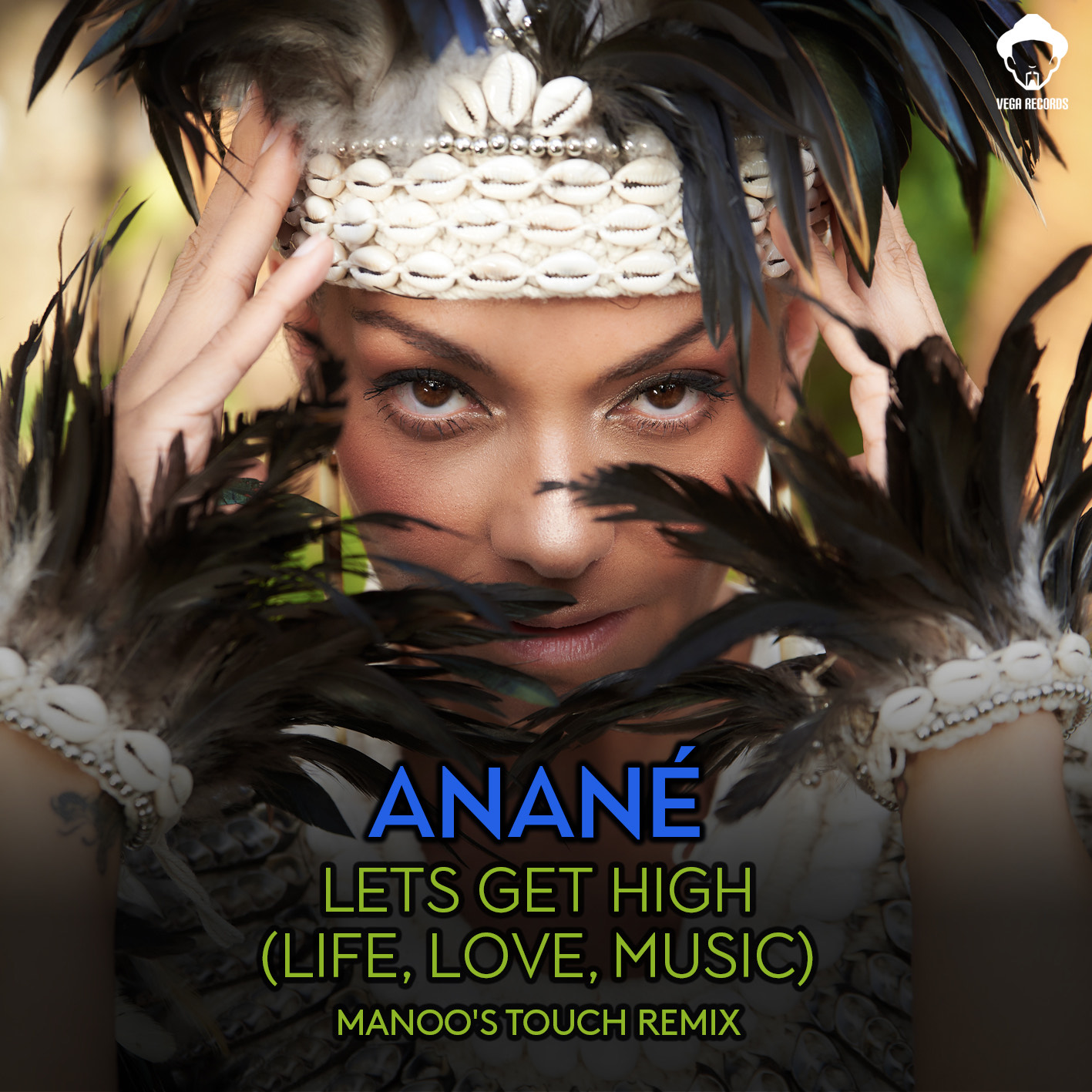 Anané "Let's Get High (Life, Love, Music)" (Manoo's Touch Remix & Unreleased Dubbs).
Vega Records Proudly Presents Anané's newest musical arrival.
Following the release of the triumphant album "Chapters Of Becoming…" by Anané, the next single release is "Lets Get High (Life, Love, Music)" with remixes by "Afrohouse King" Manoo. He takes you from the lands of Africa to the shores of Bahia, Brazil with percussion drums, guica, Surdo and tambours simultaneously driving you with live African guitar lines. The main mix takes you on a trip beginning with full on samba drumming followed by a groovy bassline and guitar melody rhythms, then enters Anané's beautiful lyric and melody enter and you glide away through the skies. The unreleased Dubrazil versions with the pulsating synths bring forth the signature drive Manoo provides and will make just about anyone move and shake. The Cape Verdian songstress once again brings forth quality music to the masses, enjoy the sounds of Anane.
Out soon on December 4, 2020 at all digital and streaming outlets.
Photography: Jordi Cervera
Make Up: Fatima Arioui
Styling: Anane
Photographed at Tupra Studio, Ibiza
Pre-Order