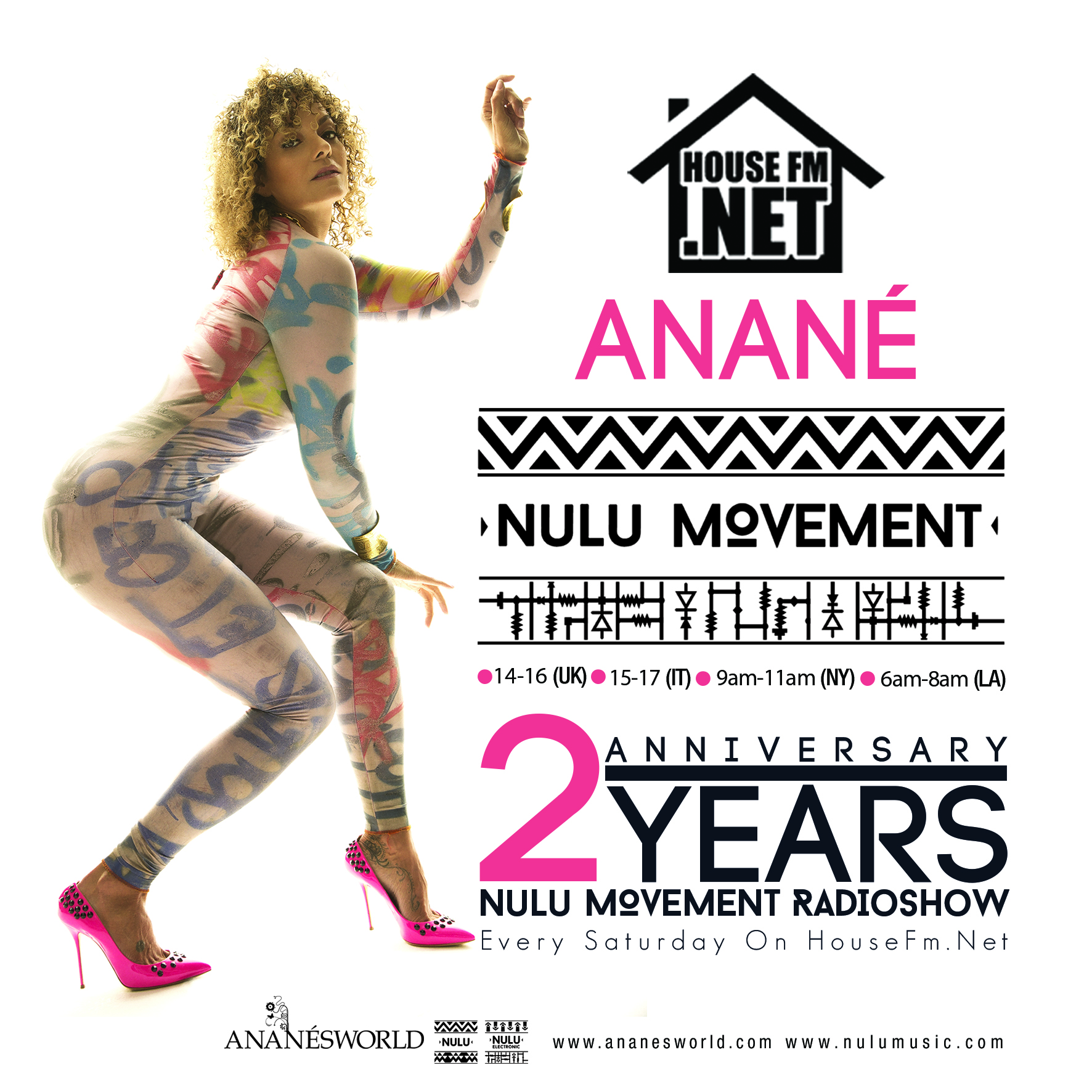 It has been two year of Nulu Movement on housefm.net and I'm truly grateful for all the love and support coming from everyone worldwide. It has become a beautiful community of friends, family and fans gathering together to listen and chat in the Shoutbox, this is an uplifting and empowering example of the power of music.
My mission is to spread love and diversity through Nulu Movement (which represents both my labels Nulu and Nulu Electronic) an open platform to freely express musically via diverse genres.
I want to thank Mikee and all of the HouseFMdotNet family for your dedicated work in giving this opportunity to showcase Nulu Movement and as always a big thank you to my right hand Christian Mantini.
Anané's Nulu Movement Radio Show, every Saturday on housefm.net
Follow Nulu Movement on Facebook www.facebook.com/NuluMovement
Follow Nulu Movement on Instagram www.instagram.com/nulumovement
Follow Nulu on Facebook www.facebook.com/nulumusic
Follow Nulu Electronic on Facebook www.facebook.com/NuluElectronic
www.nulumusic.com
www.housefm.net